Thomas Vermaelen only has a few months left on his contract with the Italian outfit As.Roma as his loan deal with be reaching it's end on August but it seems like the veteran defender is not interested in making a return to his parent club Barcelona.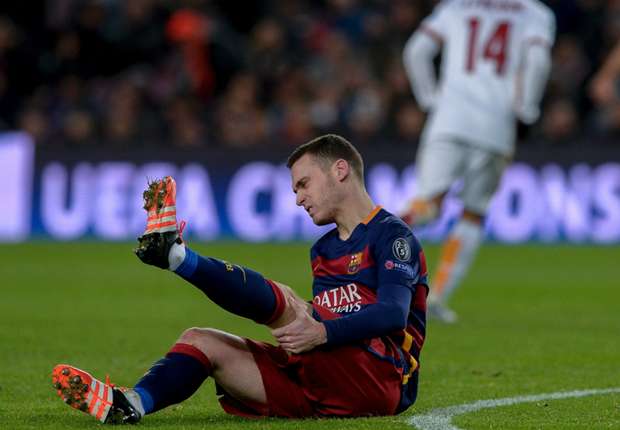 The 31 year old Belgian defender Thomas Vermaelen has always struggled with injuries throughout the entirety of his career as he has been injured in just about every club that he has performed in.
When was wearing the Arsenal jersey a few years ago, he sustained various injuries which kept him out of the pitch for a significantly long period of time but there was one in specific that forced him to stay on the sidelines for around 8 months.
After spending 5 years with Arsenal, Vermaelen joined Barcelona and injuries continued affected him as the Belgian player picked up a hamstring injury that left him off of the pitch for 4 months and many other physical problems have emerged which has only further increased his time on the sidelines.
Vermaelen is currently performing with As.Roma and his loan deal with the Italian club is nearing its final stages which means that Vermaelen will probably have to return to Barcelona when the time comes but the experienced has recently voiced his desire to remain with As.Roma as he said:
"I want to feel good and stay at Roma for a long time. I intend to show what I can do in this shirt; it's time to prove who I am after so many problems. Playing for Roma would also help me for the national team in the season before the World Cup."
The question that emerges now is if whether or not As.Roma are interested in keeping Vermaelen on a permanent deal or just let him go. His injuries have not stopped as the Belgian continues getting injured and this will play a huge role in the ultimate decision of where Vermaelen ends up playing after his loan deal expires in a few months' time.