Belgium head coach Roberto Martinez has said that Manchester City's European competition ban may not urge Kevin de Bruyne to head through the exit door. The midfielder has been a key player in the Citizens' trophy success over the past few years but there has been the speculation that he may consider a departure, should the club fail to compete in next season's Champions League.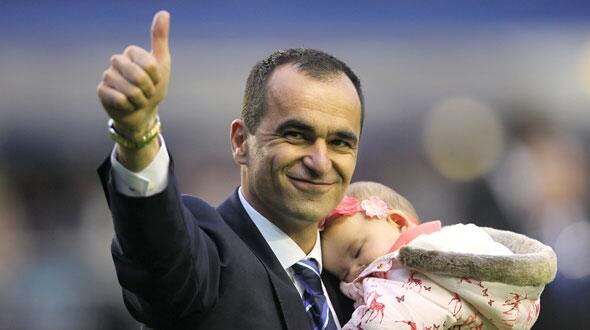 Speaking on BeIN Sports, Martinez acknowledged that the reigning Premier League champions are facing a tough situation at the moment and they may not feature in the Champions League for the next few years unless they win their appeal at the Court of Arbitration for Sport. He added that a two-year absence from the competition could have big implications at the club but believes De Bruyne won't push for an exit.
He told: "Kevin De Bruyne is committed to the project of Manchester City. We don't know what will happen with the ban, maybe it will be one year. I think two years will have big implications to Manchester City but it's too early, I don't think everyone will be thinking to the future just yet. They play an important game today, they play again against Real Madrid in the Champions League and I think the time to talk about player's futures will be after those competitions come to an end."
The Citizens are already out of contention for the Premier League title with a staggering 22-point gap over Liverpool and they won't retain the English crown, barring the Reds suffering seven to eight defeats on the bounce. That will definitely not happen and Pep Guardiola's side need to concentrate on the Cup competitions for the rest of the campaign.
The Mancunian giants are scheduled to face Real Madrid on the road during the first leg of the Champions League round of 16 stage on Wednesday night. Shortly after that game, the Cityzens have the chance to win the League Cup for the third-straight occasion when they face Aston Villa at the Wembley Stadium.