Belgian national team star Thomas Vermaelen was not in the Barcelona squad for the 2015 UEFA Champions League final clash with Italian Serie A giants Juventus. Thomas Vermaelen missed the majority of the 2014/15 season due to injury and he was not in the Champions League final encounter with the Old Lady despite the fact that the utility defender had recovered from his fitness issues.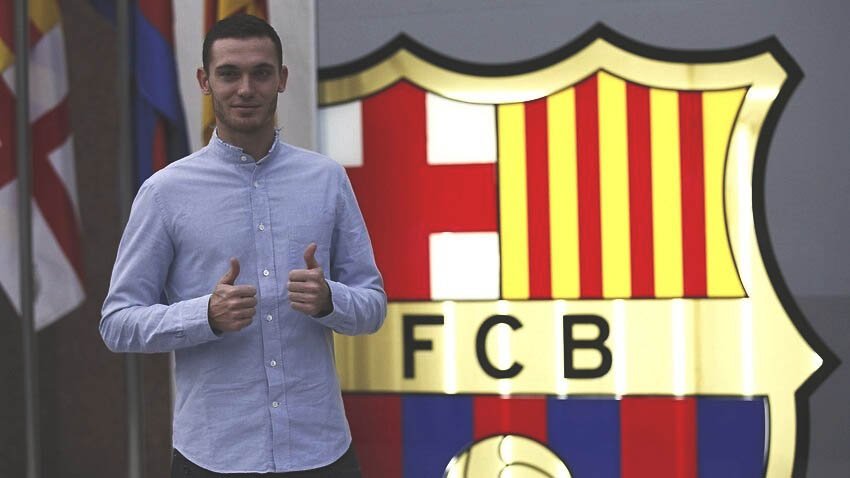 Thomas Vermaelen came to Barcelona with fitness issues. The Catalans paid around £15m to secure his transfer from Premier League heavyweights Arsenal. He was able to win the Champions League title in his first season as a Barcelona player in addition to the Spanish La Liga title under the guidance of their Spanish manager, Luis Enrique.
Spanish giants Barcelona became European champions for the fifth time thanks to the 3-1 win over Juventus during the 2015 Champions League finalat the Olympic Stadium in the German capital of Berlin. The Catalans giants made a fast start through Croatian national team star Ivan Rakitic at the expense of the Old Lady. His goal arrived in the fourth round it was enough to give Barcelona a slim 1-0 lead at the end of the first 45 minutes.
Barcelona were favourites for their final clash with the Old Lady as far as the 2014/15 Champions League season is concerned and they suffered a major scare when a Real Madrid player scored for Juventus to level proceedings. Spanish striker Alvaro Morata was on loan at Juventus from Real Madrid at the time. Morata scored the Juventus equaliser ten minutes into the second half. Juventus were level for just thirteen (13) minutes before Barcelona restored their lead midway into the second half thanks to the goal from Luis Suarez. Barcelona then sealed the 3-1 win in added time through Neymar.