Barcelona's recent 7-0 win over Valencia has received a lot of headlines especially given that it was a very poor result for new manager Gary Neville. The former Manchester United defender was recently appointed as the interim manager on a six-month contract.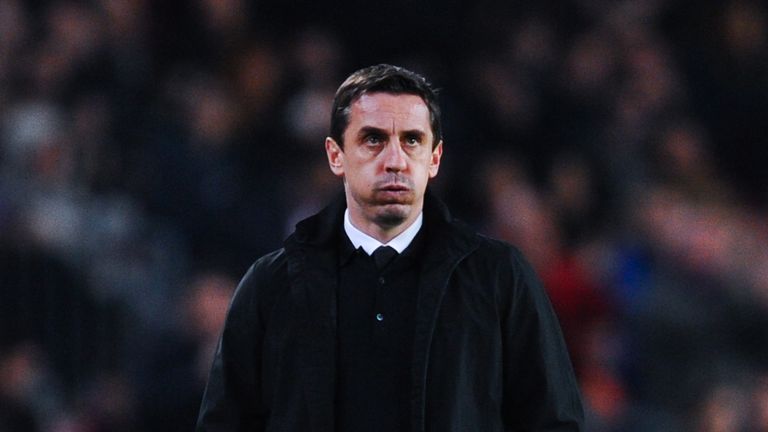 Neville requested that he be judged at the end of his contract, but there are already a lot of calls for him to resign from his position. Neville has been in charge of Valencia for several weeks, but he is still searching for his first league win. Most of the successes that he has had have come in the Copa del Rey.
The recent result, however, is a huge blow to Neville's aspirations of winning a title with Valencia this season. The 7-0 result in the first leg means that Valencia are certainly out of the running to win the trophy. The two teams were meeting each other in the semifinals of the competition with the winners being eligible to play against either Sevilla or Celta de Vigo. Luis Suarez was the star of the show after managing to score four.
Manager Luis Enrique, however, sympathised with the position of his counterpart at Valencia. Whilst Valencia languish towards the bottom of the table, Barca are riding high, and many are tipping them for European glory again – maybe it's time for you too to take advantage of William Hill's generous Champions League odds? Enrique played down the win.
Despite having played under Alex Ferguson who is regarded as one of the best managers in world football, it appears that Neville still has a long way to go.
"Valencia are going through a very difficult situation. It isn't easy for anyone up against a team like us. Valencia's situation is not pleasant, not even for us. I do not like to see opponents in this situation. We're just doing our job. Every situation has to change eventually and I am sure they will get out of this because it is only a sporting problem," said Enrique. Valencia are fast slipping down the league table as a result of the winless run under Neville.