When Eden Hazard opted to leave Chelsea and fulfill his dream of playing for Real Madrid over signing a contract extension at Stanford Bridge, while Chelsea fans were in tears that their talismanic forward was leaving, Real Madrid fans were in high spirits as they knew who was coming.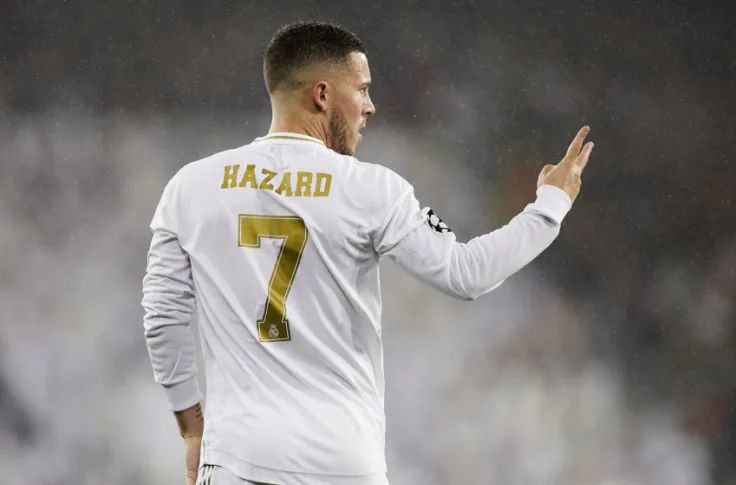 However, it has been more of a nightmare than the expected fairytale for Hazard upon his signing for the Spanish giants. During the summer in which Hazard moved to Madrid, the Belgian forward joined his new teammates appearing overweight, and that's where all the criticism started from.
He was bashed by the Madrid faithful and the club's doctors for not looking after himself well enough which resulted in him adding too much weight during his holidays.
Before the season started, however, he hit the gym and dropped off some of those pounds and returned to his great physical shape. But even the hope he brought to the team then was dashed. As the season began, Hazard started suffering from minor injuries to injury setbacks.
Sadly, a worrying Stat for both the player and the club is that the former Chelsea winger has not yet played up to 6 consecutive matches for Real Madrid. He is currently sidelined with an injury and has visited the team doctors even more than he has had goal contributions for the Santiago Bernabeu outfit.
Amid all of his injury troubles, his international teammate and former Barcelona defender Thomas Vermaelen has come in defense of the former Chelsea player of the year.
Vermaelen said Hazard is still a top player and his injury record should be overlooked as he will still come good at the club. He continued that it is not the 29-year-old's fault that he suffers those injures, and that if it was within his power, he would choose to be fit overspending so much time on the sidelines.