Germany goalkeeper Marc-Andre Ter Stegen has insisted that Barcelona are more than just Lionel Messi and the credit should also be given to the remaining 10 players for the Champions League win over PSV Eindhoven. The Blaugrana kick-started their European campaign with a comfortable 4-0 triumph over the Dutch champions and Messi was once more the standout performer for the Catalan giants after contributing his eighth hat-trick in the competition.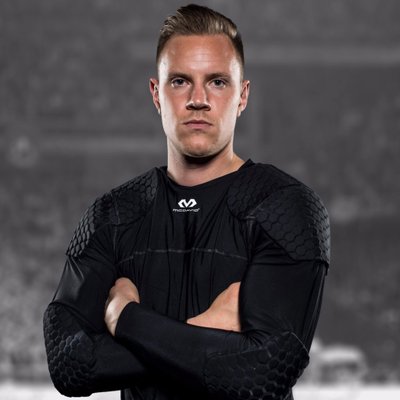 Speaking after the game, Ter Stegen admitted that Messi always turns up for the La Liga holders and nobody can compare him with any other player. However, the shot-stopper wanted respect for the other players within the squad and insists they were equally influential towards the final result on the night, he said: "Lionel Messi always turns up for us, everyone knows his level and nobody can compare to him. But while Leo always is fantastic, there are ten other players in our team who helped us in this victory too, we are a team and not just one individual."
Barcelona have made the perfect start to the current campaign and they have already a two-point lead over second-placed Real Madrid
in La Liga after the latter dropped points on the road to
Athletic Bilbao. Meanwhile, their
Champions League quest has also started in the best form with a comfortable triumph over PSV and this should put them in good stead going forward, considering they have a testing group with Tottenham Hotspur and Inter Milan also to tackle.
Meanwhile, on the personal front, Messi has managed to overcome the World Cup disappointment with Argentina in sublime fashion and he has already racked seven goals and three assists from just six games into the season. Barcelona's next game comes against Girona in the Catalan derby at home and that should provide them with another routine victory barring a major surprise from their neighbours.