Premier League heavyweights Arsenal have shown that they are on the same page with Thomas Vermaelen over the potential transfer for Brazilian midfielder Arthur. Thomas Vermaelen and Arthur were teammates for a short time at Barcelona. In an interview with Spanish publication Football Espana, Thomas Vermaelen talked up the football abilities of Arthur as he said that the Brazil international needs time to adapt to Barcelona. Belgian defender Vermaelen granted  the interview almost four years ago.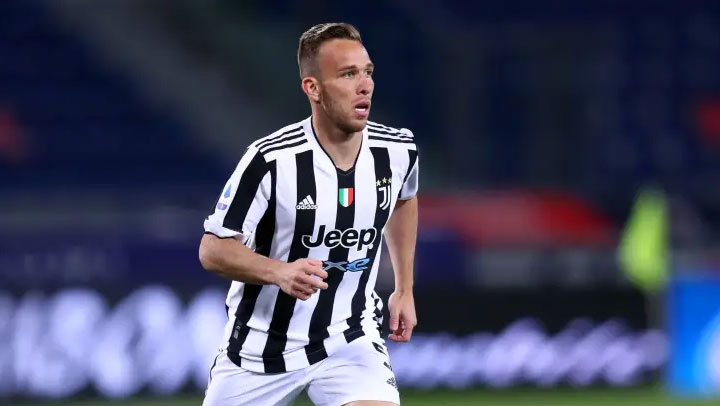 Arsenal are interested in signing Arthur from Italian Serie A giants Juventus in this winter transfer window. The Gunners were short in central midfield some days ago, but that's no longer the situation after the surprising group stage exit for Ghana at the ongoing AFCON tournament in Cameroon. With the early exit of the Black Stars, Arsenal midfielder Thomas Partey is in contention ahead of the Premier League home game with Burnley at the weekend. The availability of Partey has eased the Gunners' midfield worries.
The Gunners remain interested in the Arthur deal despite the return of Partey from the ongoing African tournament. Juventus are reluctant to let him join Arsenal until they have a replacement in place for him. Juventus manager Maximiliano Allegri is not ready to decimate his team as the Old Lady continue to fight for honours in the Italian Serie A, Coppa Italia and the Champions League.
Juventus signed Arthur from Spanish giants Barcelona in a swap deal involving Bosnian midfielder Miralem Pjanic. Arthur left the Catalan giants to sign for Juventus at the start of last season and has not been able to cement his place in the Juventus starting XI. Arsenal are keen to take him on a loan deal until the current season ends, but Juventus want more. They want an 18-month loan deal or an option to sign him at the end of  the loan spell.